New Life Church, Jasper, Texas
Construction as of May 2018:
Original Story, UPC Loan Fund Newsletter, April 2017:
In May of 2002, New Life Church was born. Our first services were held in the Community Room at First National Bank in Jasper, TX. Two months later, New Life Church moved to a store front on Highway 96 North. The Lord richly blessed us in those early days. We continued to see steady growth for the next three years.
Finally, the church had reached a point that we needed a new facility. The Lord opened the door for us to be able to purchase a new church in 2005. Formerly a Nazarene church, we immediately remodeled the sanctuary and
had our first service on Easter of that year! We financed that church for 15 years, but God helped us pay it off in 5 years. To God be the Glory!
Since that time, the Lord has continued to rain his blessings down on New Life Church. We have experienced tremendous revival with many baptisms and many being filled with the spirit. Our church has grown and matured spiritually. We have a thriving Sunday-School, a vibrant youth program, a dynamic music department, and much more. Our Sunday morning attendance is consistently over 100. Our current sanctuary however only seats 125. We have happily outgrown every aspect of our facility.
Three years ago, we began earnestly searching for property. During a revival service, our evangelist, Reverend Greg Randol felt impressed to give $200 that would satisfy the minimum commitment of a small fundraising campaign our church was conducting. A spirit of giving swept over the crowd of about 50 people, and in about 30 minutes, we raised $14,800! In just six days, that amount had increased to $29,000. We knew God was showing us that He would provide if we would just step out by faith.
We continued to look for land. There was a piece of property we desired, but it was not for sale.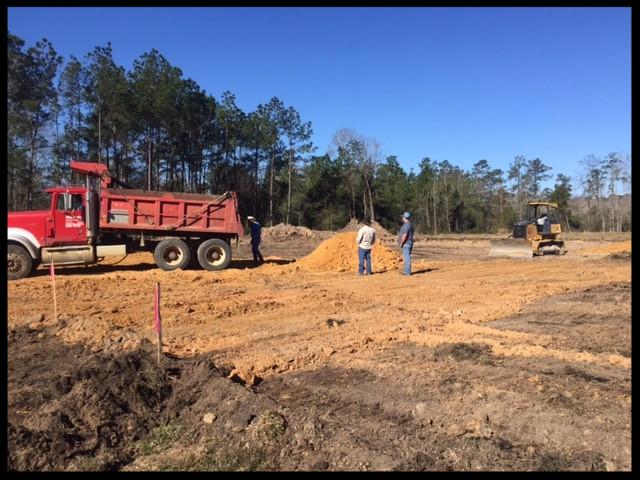 We began to claim it and make our petition known unto the Lord. One day I walked into a local realtor's office to inquire about land. The realtor said she happened to know of a piece of property that was not listed, but the owner may be willing to sell. It was the exact property we had been praying about! After contacting the owner and negotiating a price, the Lord allowed us to purchase approximately 6 acres with cash. 
In early January 2016, we received a phone call that allowed us to purchase a pre-engineered metal building valued at $140,000 for just $67,500! Shortly thereafter, I read a featured article posted in the Church Loan Fund newsletter concerning a church in Poplarville, Mississippi* with needs that had been much like ours. After reading their testimony, we were certain that this was the right path to
financing our new project.  
In April of 2016, we started the process of acquiring a loan from the Church Loan Fund. They were a Godsend! The process went smoothly and we closed on the construction loan on December 29, 2016. We are currently in the early stages of building a 14,000-square foot facility on our purchased property. God has truly supplied our every need.
We are beyond excited about our future, and we believe that our story has only just begun. It is amazing to see what God has done thus far, but we are even more thrilled about what is yet to come in Jasper through New Life Church. We extend our thanks in advance to the Church Loan Fund and its investors for helping to make our dream a reality!
Submitted by Pastor Darwin Burks, New Life Church, Jasper, Texas